our story
Training our state's
emergency service personnel since 1960.
Hands-on, online, or in the classroom. Scenario-based training for you, for now, and for the future.
Certified trainers use our expansive facility and props to help certified first responders stay at the top of their game. Our instructors have accumulated years of real-world rescue, firefighting, and patient care experience through countless emergency situations happening every day in every corner of our state. You'll learn by doing, make better decisions, gain confidence and build skills.
Scenario-based training at the Concord campus cover a wide-range of emergencies, including hazardous material response, active shooter drills, firefighter survival and aircraft emergencies at our state-of-the-art aircraft rescue firefighting facility.
Tools available to you include props that leverage the latest technology in EMS simulation and special hazard response.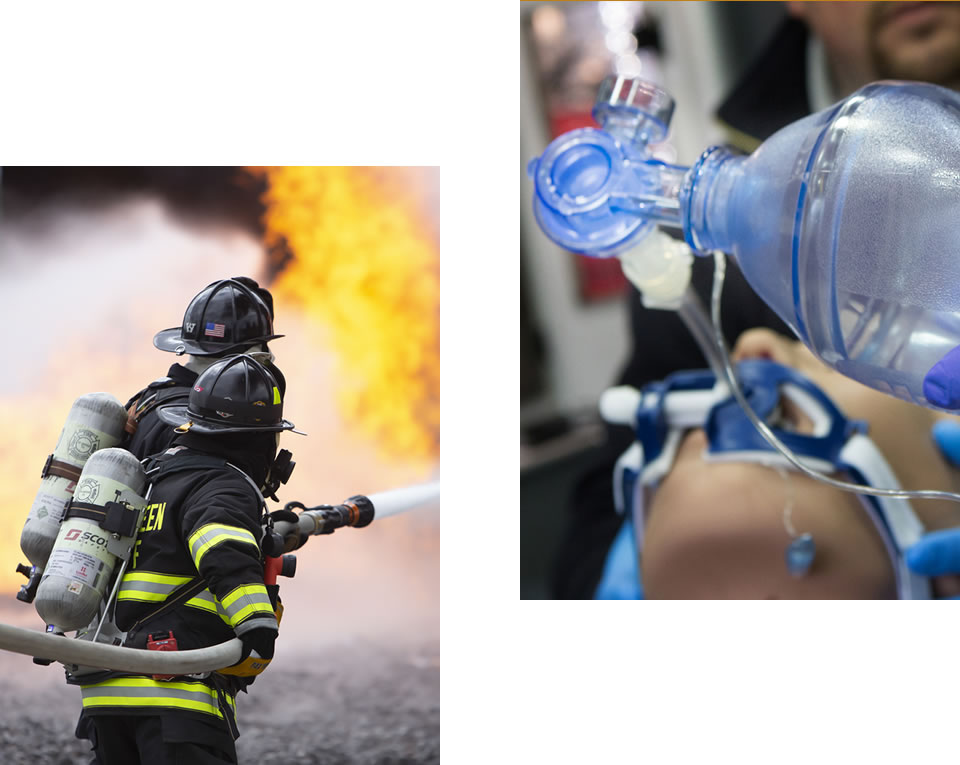 When class is over, and we get our respective jobs at departments, we are all out there together. For someone like me, with little experience in the field and a newcomer to New Hampshire, I've been lucky to have those connections and friendships I made at recruit school.
FF/AEMT Brandon Wright
Laconia Fire Department